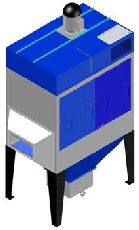 New design of new dust collector ◄

ระบบดูดฝุ่นไทย
General imformation and suggestions are outlined below.
Imformation
Popular search from thaivac search page
You can find various kinds of search on it.
See what's new on Dust Collector Show
The most important thing of dust extraction system is right machine to install and the second is pipe line incuding hood design.
Hot line 0816660070 contact Ekachai T. or 3vac.com team